Imagine this scenario: You have conducted a notable interview and can not wait to share it with your stakeholders. But it features research participants who wish to remain anonymous.
It may be frustrating to have remarkable content only to be held back by the only need to hide faces. Traditional methods often involve a time-consuming video-editing process involving blurring or pixelation. Plus, endless back & forth with your editor only increases the chances of breaking the anonymity of your participants.
Whether you are protecting identities or respecting privacy, there is an art to anonymizing videos.
Explore the power of text-based video editing.
Try Reduct for Free →
Concealing faces from a video should not be too difficult. In this article, we will unravel the easiest way to cover faces in your videos on your own.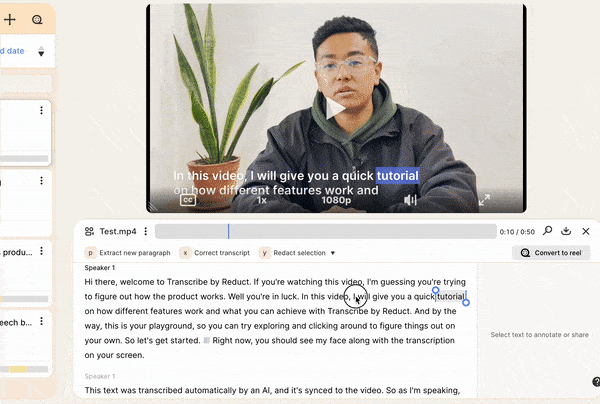 Let's dive deep into the 3 steps that make Reduct the go-to choice for covering faces in videos.
Step 1: Upload Your Video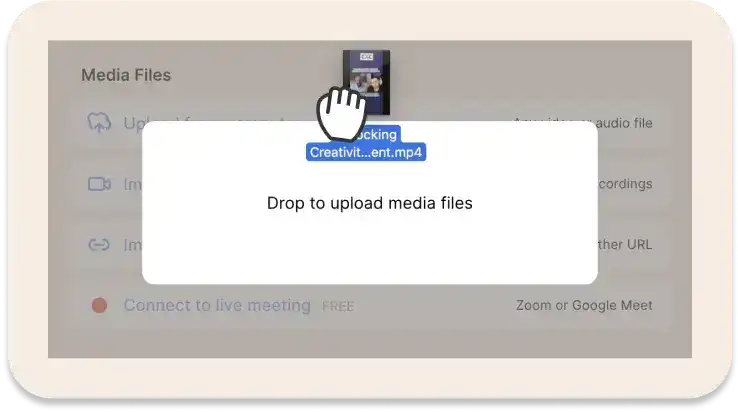 To get started, upload your video from your computer. You can also import videos from the web (Zoom, YouTube, Google Drive, etc.) by pasting the public URL.
Step 2: Identify parts of the video that need anonymization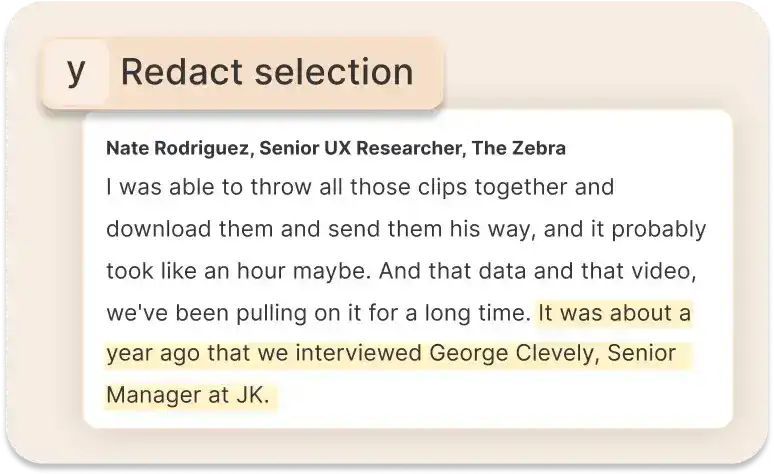 With the auto-generated transcripts, you can scan the video and look for parts that need redaction. Once you find the relevant parts, you can simply select and highlight the transcript.
💡Pro tip: The transcripts in Reduct are divided by speakers. Quickly jump to sections where a specific person is actively speaking instead of having to watch the entire video.
Step 3: Apply the mask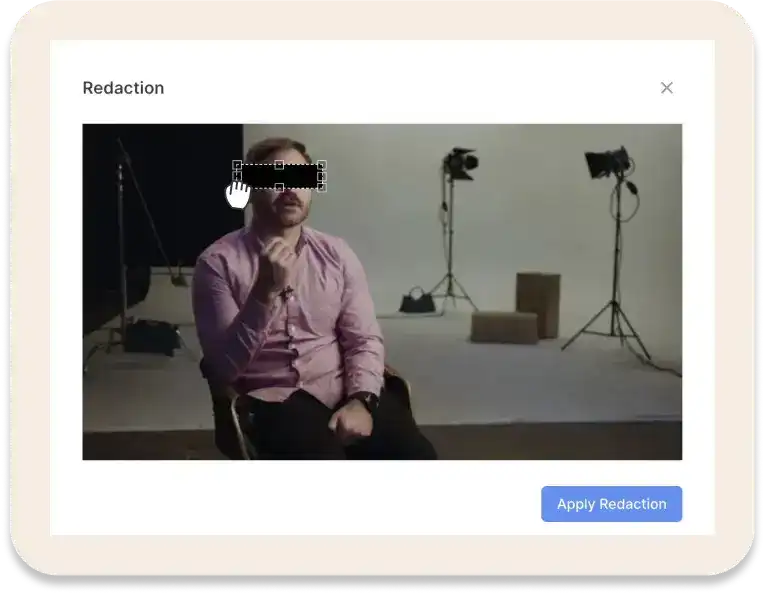 After you highlight the transcript, you can click on the redact button and apply a mask to the faces or any PIIs. You can then adjust the position of the mask, ensuring that the faces are completely covered to maintain confidentiality.
Once you are done, you can download the redacted video. You could also create a public shared link, share the URL, and have others watch the redacted video on a browser without having to download the video on a local computer.
Share impactful stories with confidence
In a world where sharing videos is an integral part of communication, it is critical to respect the privacy of individuals who appear in your content.
Reduct provides one of the easiest solutions to the challenge of concealing faces in videos. With Reduct, you can ensure that your videos remain respectful, professional, and true to their intended message.
Don't let the task of covering faces in videos hold you back from sharing impactful stories.
Reduct removes the pain of working with
video.