Reduct.Video raises $4M to unlock the power of video storytelling for business
Heather Lohmann
February 2021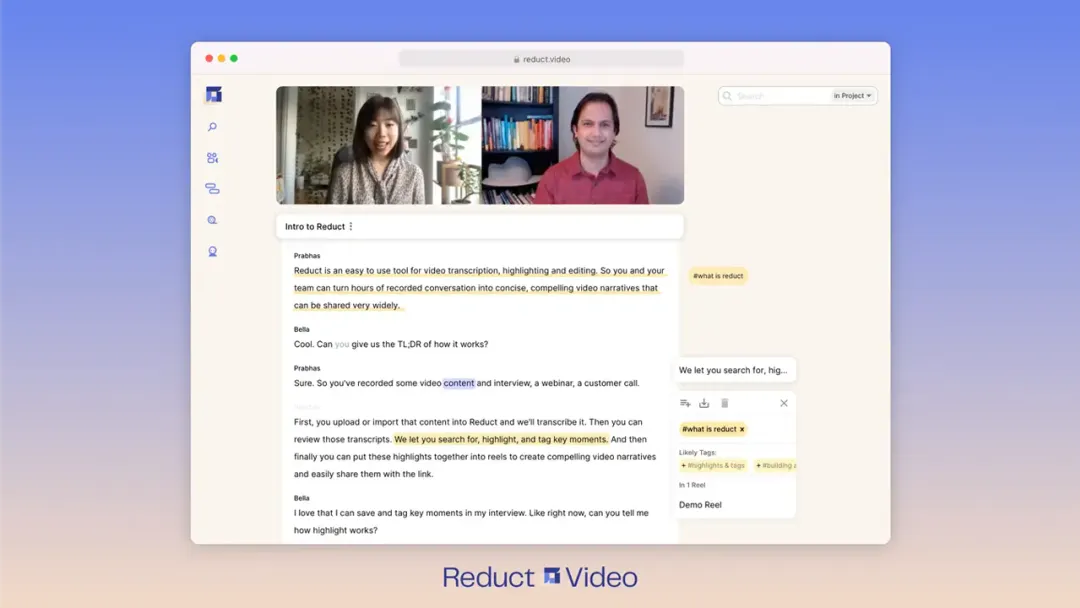 Today we're excited to share that Reduct.Video, which helps hundreds of businesses like Spotify, Facebook, Intuit, and Superhuman quickly edit hours of hours of recordings into short, shareable videos, has raised $4M from Greylock and South Park Commons. We're fortunate to also have support from Dylan Field (Figma), Armando Mann (Hopin), and Elad Gil, among others.
Over the past decade, video has become an increasingly important way for people to communicate, and just in the last year, it has become the default format in the workplace. While smartphones and Zoom have made it easier than ever to capture video, the move to remote meetings over the past year — and the ever-growing store of recordings that has come along with it — have increased the need to find a better way to manage and make sense of all that video content.
The dominant paradigm for video editing, born in Hollywood and designed for scripted filmmaking, doesn't make sense for the way businesses use video today. Video editing has historically been a complex, time consuming and expensive process, only accessible to those with expertise in the field. While today it is considered a $7B a year market, this does not take into consideration the exponential growth of video in business that's taken place over the last several years — or the opportunities that have yet to be unlocked from it.
Reduct enables anyone to turn raw video recordings into concise and compelling narratives that deliver empathy and impact, aligning entire organizations around powerful human-centric stories that will help them thrive and grow. By combining video that's as easy to search and edit as text, with a web-based repository to store all of the organization's video content in one shared space, Reduct eliminates the need to wade through endless recordings. With a product that combines realtime web collaboration with a video rendering cluster and powerful machine learning, Reduct helps businesses:
Uncover key narratives contained within hours of recorded conversations: Combining high-quality transcription with NLP, Reduct provides a "Ctrl+F for video" — allowing users to find key quotes and identify insights from hours of raw footage.
Quickly create and share short, shareable highlight reels: By making video editing as simple as editing a transcript, anyone can incorporate video storytelling into everyday work. Reduct is 12X faster than traditional editing methods, and eliminates the need to outsource creative services.
Better leverage large amounts of video data throughout the organization: Organizations can create living, breathing repositories of recorded video, as well as organize and tag meaningful content. Anyone across a team can easily access that repository, then edit and share precisely what they need in minutes.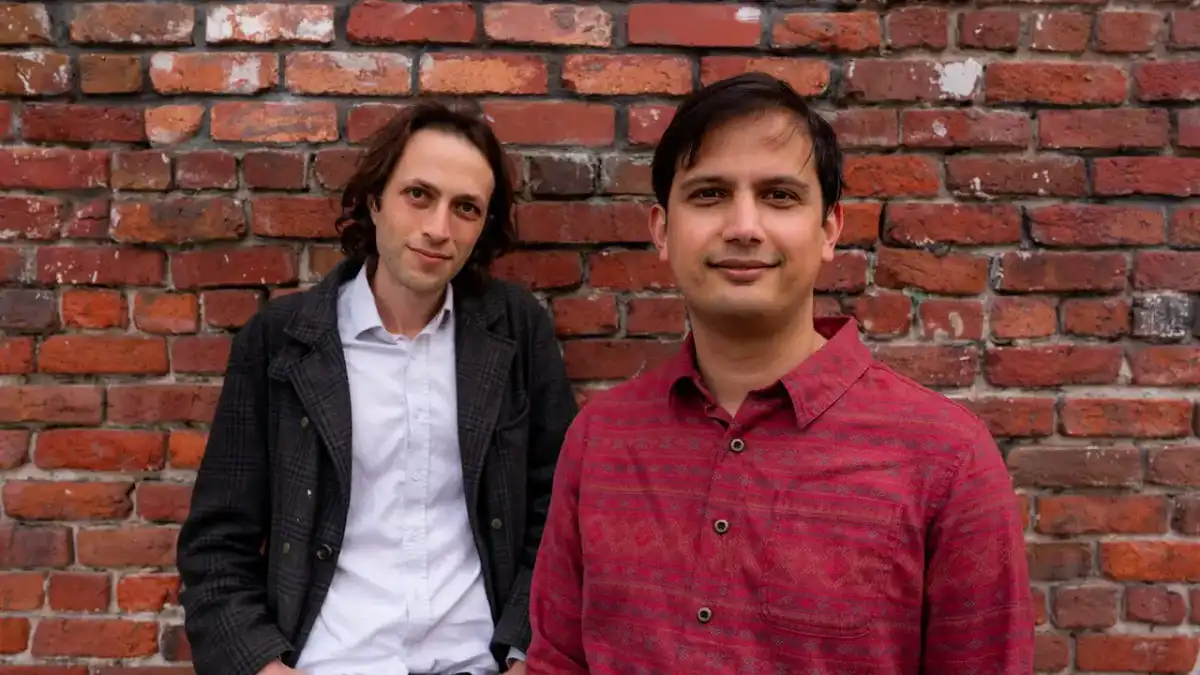 Reduct co-founders Robert M Ochshorn and Prabhas Pokharel
"We create and consume exponentially more video in recent years, but the technology to enable video's use in business hasn't evolved to keep up," said Sarah Guo, General Partner at Greylock. "Reduct democratizes video for business users, allowing companies to unleash powerful new narratives without expensive expertise and complicated tools."
Fortune 500 and other innovative businesses across industries are seeing the impact video can have on their field, and now — empowered by the ease of Reduct.Video — our users at those businesses have made video transcription and editing part of their daily workflows. Reduct's users already span founders, user research, product, customer success and marketing: UX researchers can make sense of hours of interviews and create highlight reels that resonate with the entire organization, marketers can tell authentic brand stories and develop customer testimonials in their collateral with ease, and virtual event hosts can turn hours of presentations into minute-long takeaways for social media channels, email campaigns, and the sales team.
"Reduct has been critical in helping us create short but powerful videos that let the voice of our customers shine through. What used to take us days now takes us minutes with a much cleaner, more professional output that's easier to integrate into our deliverables. We've saved weeks in editing time alone and sharing customer insights through video form helps our teams consistently build empathy for the customer experience."
—Christie McAllister, Experience Research Manager @ Autodesk
Today, hundreds of organizations use Reduct.Video, and we're proud to enable amazing organizations such as Intuit, Spotify, Autodesk, Facebook, Plaid, People.AI , and Superhuman . With billions of hours of conversations recorded by businesses everyday, Reduct is on a mission to empower all professionals to quickly edit those hours of video into short, shareable highlight reels. We can"t wait to see what people continue to create when video editing doesn"t require professional editing experience!
Try Reduct.Video out for yourself with a free trial, or talk to our team to learn more about how Reduct.Video can help your teams navigate, collaborate on, and edit hours and hours of recorded video.
Reduct removes the pain of working with
video.