We play nice
Reduct integrates with the tools and services you already use, to help you expand and optimize your workflow.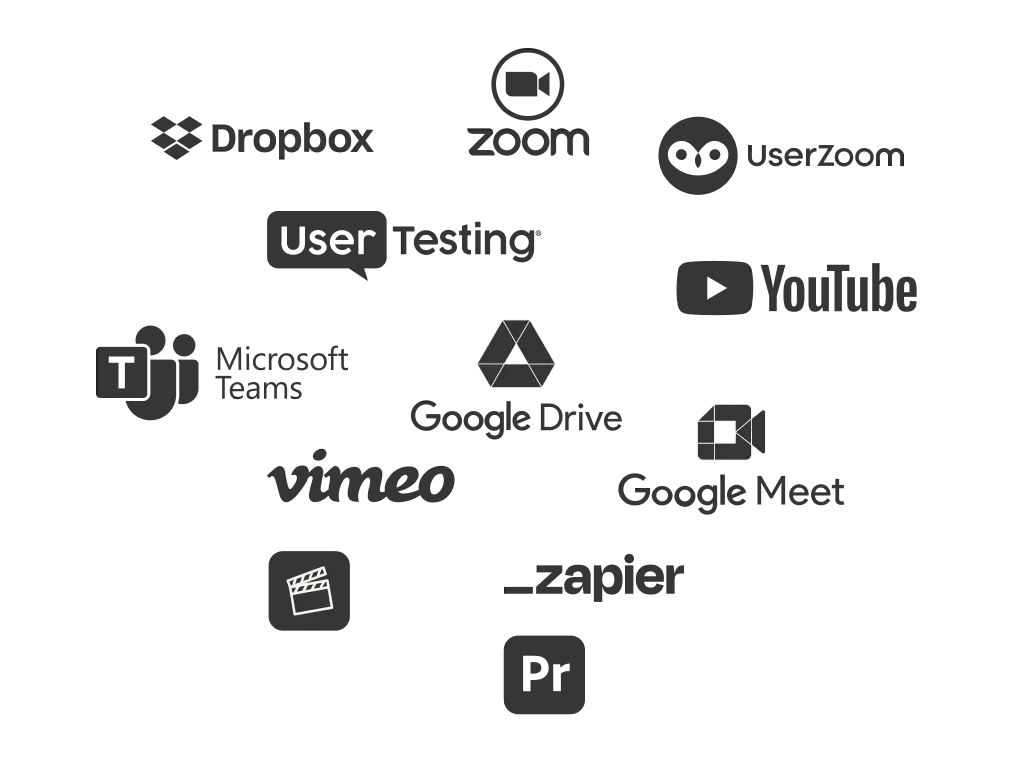 File format support
You can work with practically any audio or video format in Reduct.
From AVI to WAV files, Reduct supports just about any media format you work with - ACC, MP3, MP4, MOV, VOB, MPG, and more.
Reduct also offers multiple ways to export your work — transcripts as Word docs, PDF, and text files; highlights and tags as CSV; subtitles as SRT; your reels as MP4 or WAV; or just share a link to a published reel so stakeholders can quickly view the it in their browser.