Since 2018, Grain has operated as an online platform for researchers to conduct customer interviews, surveys, and usability tests. With the objective to 'Unlock the value of customer meetings', Grain allows researchers to collect and organize user feedback, as well as analyze and share the results with the team.
However, Grain is not the only player in the space. There are other options available that provide similar benefits to researchers.
In this article, we will explore 5 alternatives to Grain that you can consider for your next project.
Reduct empowers video analysis for effective customer research. It is a powerful one-stop tool for making the user research process easy and intuitive.
So how does Reduct assist researchers? With a lot of tools of course, such as, interactive transcripts, videoboard, tag management, live capture and more.
And it's an entirely web-native tool too, which means that it can be accessed from anywhere with an internet connection.
Reduct's Live Capture feature
Live Capture by Reduct allows you to transcribe your video sessions in real-time. With this, you can conduct research with customers and clients from anywhere in the world.
Just paste the meeting link on Reduct and a bot joins your meeting. The bot transcribes the voices of the speakers in real-time.
Reduct's Transcriber Bot
With Reduct's accurate AI transcription, it is easy for researchers and insights teams to work with video and audio footage seamlessly through the transcript as a medium.
Reduct syncs your recording with the text transcript and provides you with a simple text-based video editing interface so that you can quickly clip videos without needing to be an expert.
Reduct's Highlight and Tag feature
Reduct's text-based editing is powered with highlighting and tagging features that allow you to easily synthesize insights.
Free Version
Premium Version

Standard ($24/ month per editor, paid anually)
Custom Pricing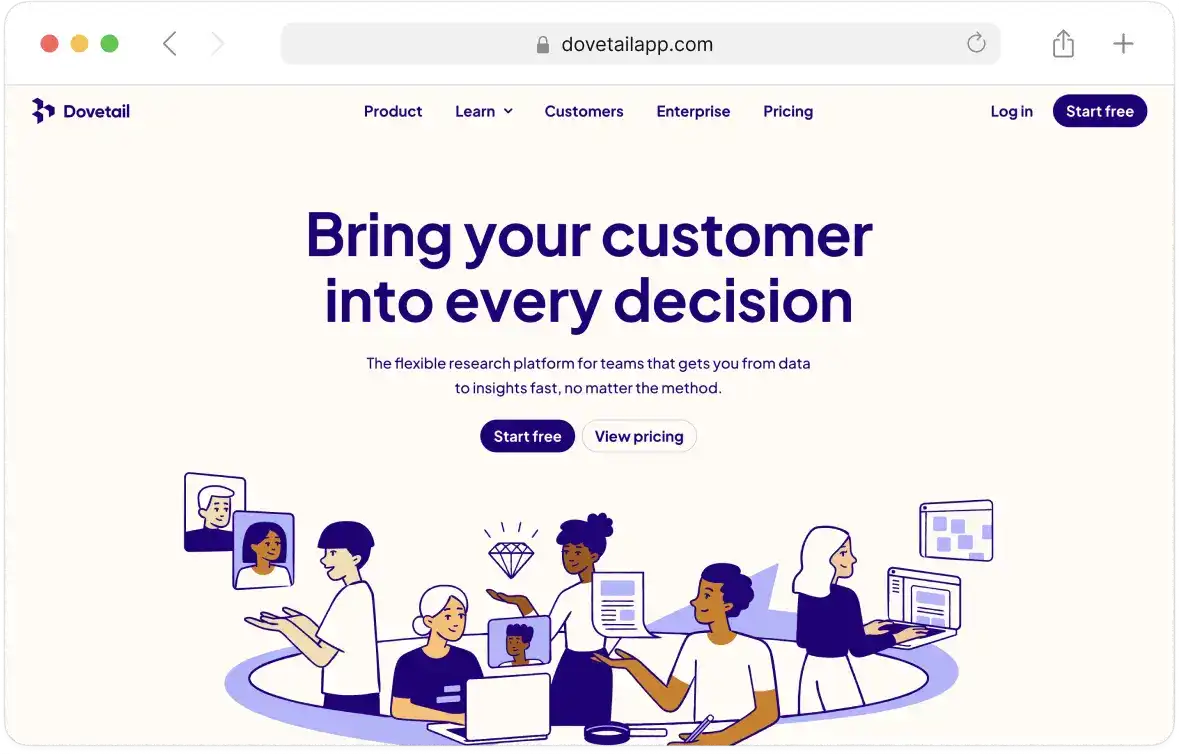 A popular tool amongst researchers, Dovetail is a collaborative and powerful research platform. With an aim to accelerate qualitative video analysis, Dovetail has seen rapid growth since its establishment in 2017.
Similar to Grain, Dovetail is a leading customer research platform that allows users to analyze research footage, create video presentations and organize research findings with tagging and coding tools.
Dovetail's annotation tools make it easy to identify key moments in research footage, and its automated transcription feature ensures that users can quickly transcribe and analyze spoken content.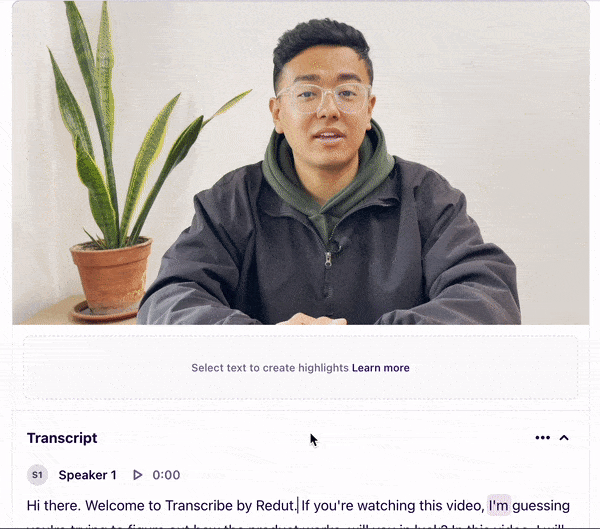 Dovetail's editor mode
The interface of Dovetail is also noteworthy, as it is intuitive and easy to navigate. You can import files or recordings from Zoom or Google Drive.
Creating a research project is simple, and adding files can be done with a simple drag-and-drop process.
In addition, Dovetail's research repository is a powerful feature that allows you to store and organize all of your research data in one place. It's easier to access, review and share data with colleagues and collaborators.
If you're looking for a tool that offers powerful annotations and tagging tools, go with Dovetail.
Free version
Premium version

Personal Pro ($15/month per editor)
Team ($150/ month per editor)
Business ($900/ month per editor)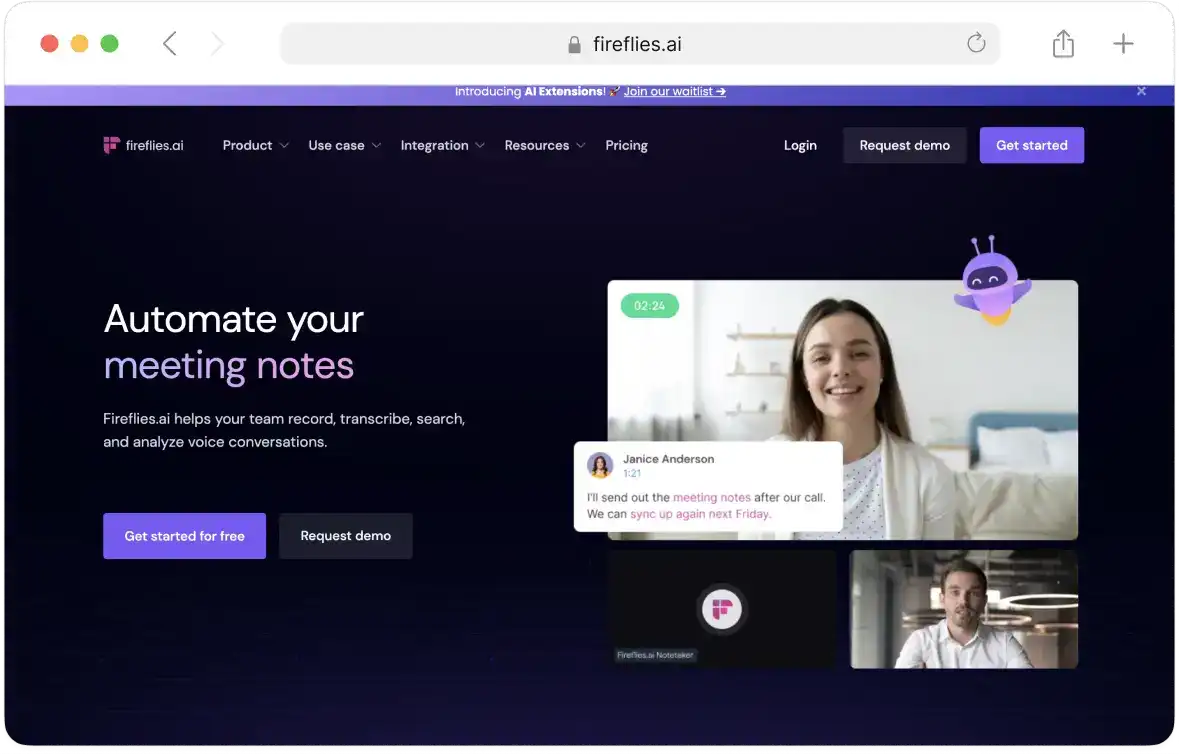 For someone looking for a similar website like Grain, Fireflies is a great option. It is a powerful tool that uses Artificial Intelligence(AI) and Natural Language Processing(NLP) to transcribe audio from user interviews and customer meetings in real time.
First off, Fireflies' UI is amazing. It is user-friendly and easy to navigate, making it simple to access and review your transcripts and summaries. With an easy to upload feature, it is a great tool for teams and organizations looking to improve their productivity.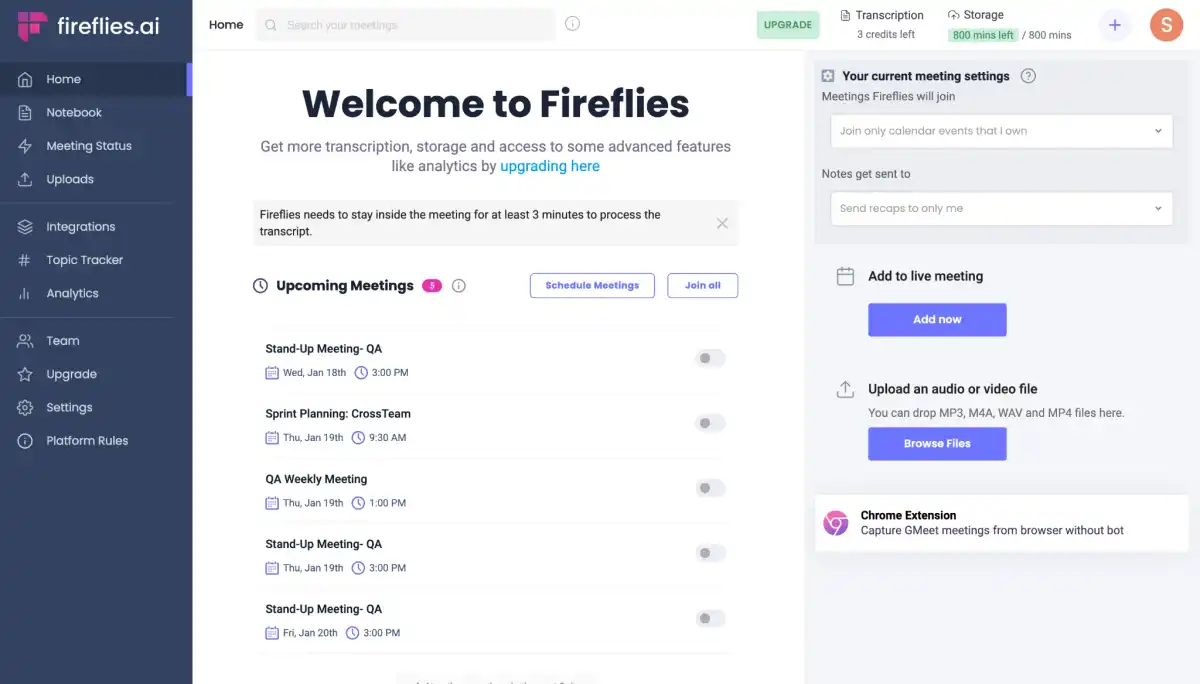 Fireflies' home page
With the aim of 'bringing the voice of the customer', Fireflies has integrations with a variety of platforms such as Zoom, Google Meet, and Microsoft Teams. This means that you can transcribe and summarize meetings and calls regardless of the platform you are using!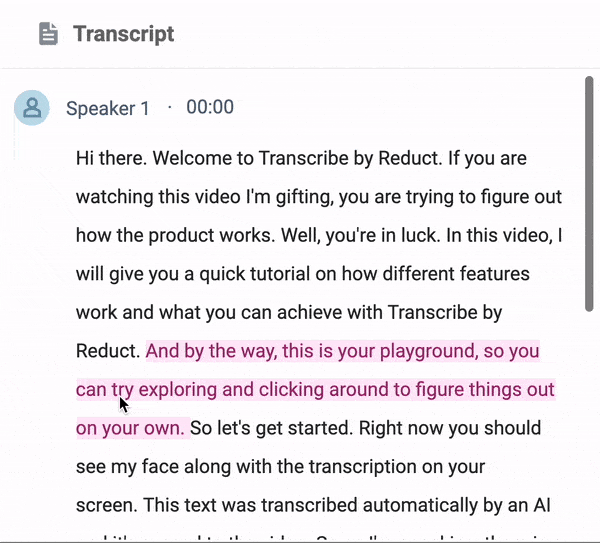 Fireflies' editor mode
As soon as you upload your recording, you get an instant AI transcription. Fireflies' text-based editing interface makes it easy to make changes to the recording through the transcript.
Also, Fireflies allows you to search and share specific parts of a meeting, and it integrates with calendar apps such as Google Calendar and Outlook, so you never miss your meetings.
Free version
Premium version

Pro ($10/ month per seat)
Business ($19/ month per seat)
Enterprise (custom pricing)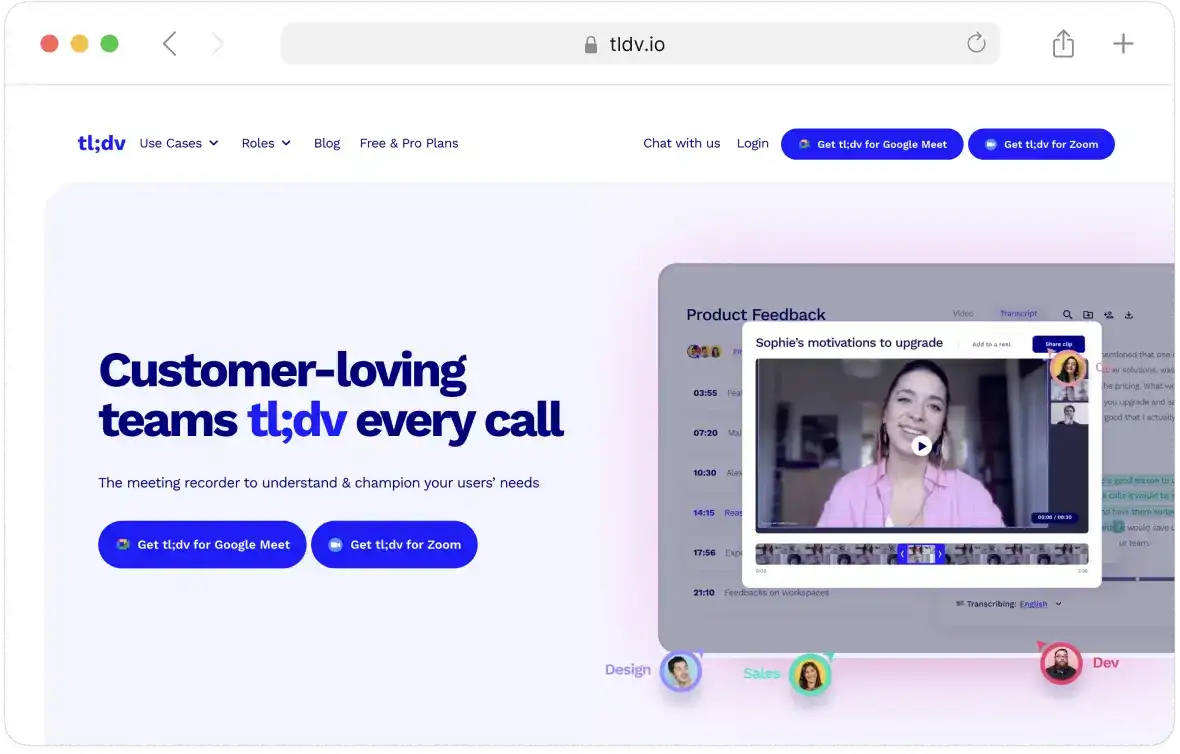 The final Grain substitute in our list is Tl;dv (Too long didn't view). Tl;dv was created for one simple mission– liberating people from attending hours of live meetings on mute.
Tl;dv allows you to record your meetings, tag important moments, and share note-worthy insights. Tl;dv's integration with Zoom and Google Meet means you can go straight to recording your meeting by installing the tl;dv Zoom app or Google Meet browser extension.
With AI and machine learning technology, tl;dv can analyze the video's audio and visual content and create a summary in the form of a text transcript or a shorter video clip. It is useful for people who want to quickly scan a video without having to watch the entire thing.
Unlike Grain, tl;dv can perform sentiment analysis on the video's transcript and identify the overall sentiment of the customer.
If you want insights on how customers feel about your product or service in addition to the transcripts of interviews, Tl;dv might be worth a try.
Free version
Premium version

Pro ($20/month per user)
Enterprise (custom pricing)
Make the most out of your customer research today!
Customer research is crucial for any business. Online tools like Grain have made the process far easier and seamless.
But there are a lot of other alternatives out there, that not only offer similar features to Grain but also have their own unique features that can cater to the different needs and preferences of your project.
If you're already using Grain and looking for a better solution, talk to our sales team at Reduct, and we'll give you a customized demo plus help you with data and user migration.
Reduct removes the pain of working with
video.