Tacos & Taxes - Breaking silos to create a true customer-obsessed organization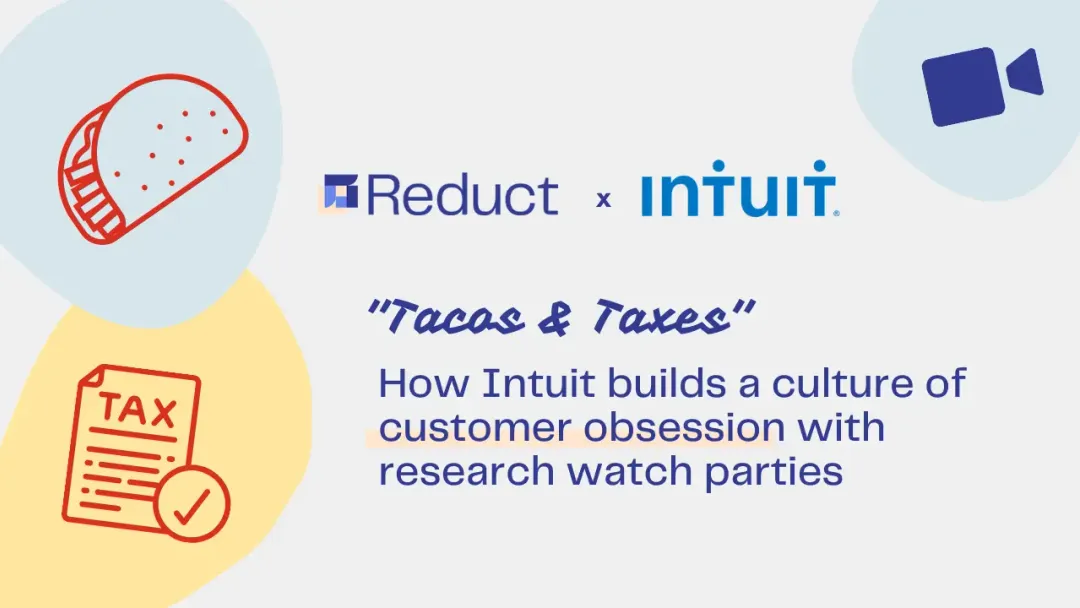 As qualitative researchers, we spend a lot of time with users & customers, understand them deeply, and really value them. Oftentimes, the hardest part is how to spread those insights beyond the walls of the research team - make the voice of customers heard by the entire organization and inspire actions.
Joanna Vodopivec and Guy Viner, principal design researchers at Intuit invented and led "Tacos and Taxes", an internal regular watch party to show real, unfiltered customer stories.
In this event, Joanna and Guy shared why they leverage video storytelling to share research insights; and how they delivered more than 16 watch parties in 6 months, engaged 200 team members, and the impact beyond - breaking silos to create a true customer-obsessed organization.
About the Speakers
Joanna is a Principal Design Researcher at Intuit, working in the TurboTax assisted area. She has several years of human-centered design experience and is passionate about bridging organizational silos. She believes every business venture should start with empathy for the users, their stories, and needs. In her work as a researcher, she strives to develop meaningful and solution-driven insights that help businesses create products and services that not only meet the people's needs but also delight them. Prior to joining Intuit's San Diego office, she worked at Groupon and BMO Harris Bank, and holds a Masters in Design Methods degree from ID, Institute of Design in Chicago.
Guy is a Principal Design Researcher at Intuit, working on TurboTax products for Self-Employed and Investor consumers. He is passionate about mobile app trends and product innovation. At Intuit, Guy is dedicated to coaching and mentoring designers and product managers on design research methods, approaches, and ways to role model customer obsession throughout the product development lifecycle. Before joining Intuit, he worked as a Design Researcher at IDEO and Dropbox, and supported research in Management & Organizational Behavior at The University of Pennsylvania.
Prabhas Pokharel is the co-founder of Reduct.Video, an entrepreneur, design researcher, and recovering computer scientist who believes that stories are the fundamental unit of human communication.