Whether you're a seasoned video editor or a newbie exploring the realm of visual storytelling, understanding the differences among various video editing approaches can help you make the right choice for your editing workflow.
There are generally two approaches to editing your videos; classic timeline-based video editing & text-based video editing.
Timeline-based video editing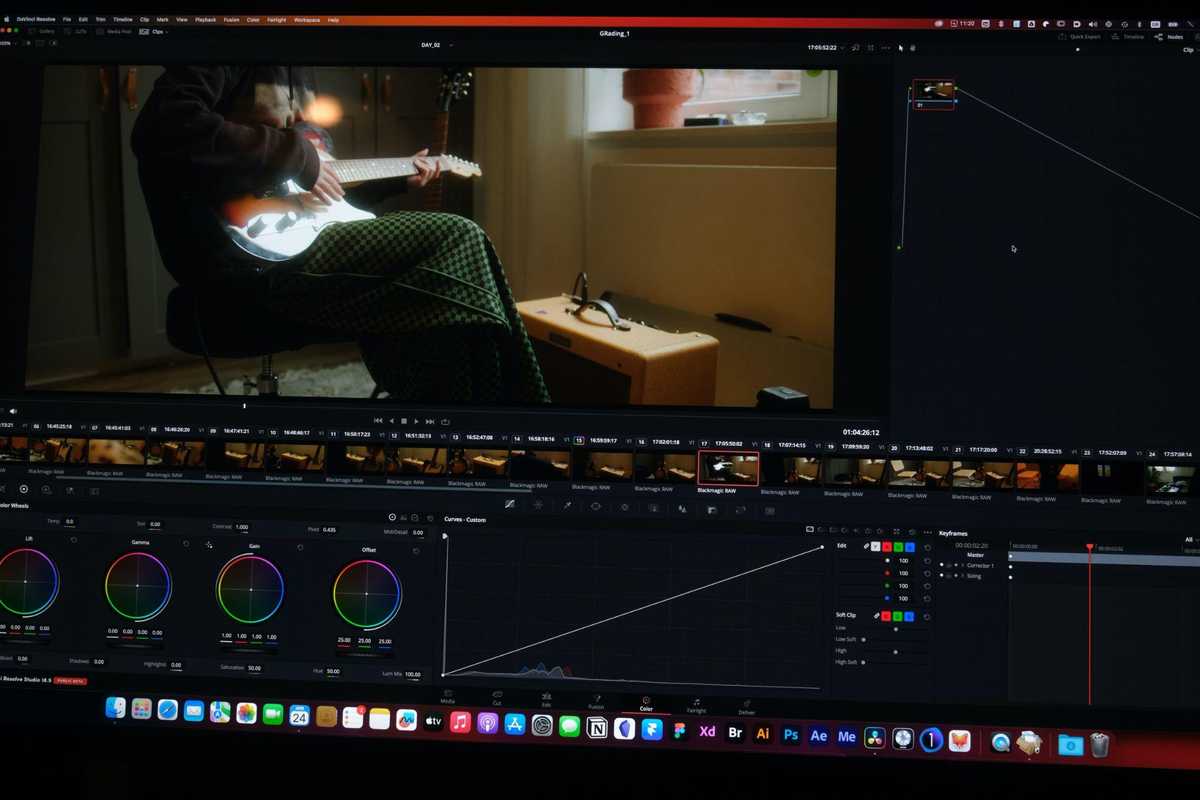 Timeline-based video editing allows users to trim & splice video clips, add effects, and linearly adjust audio levels. These editings have a literal visual timeline as an interface for navigating within the video and making desired edits.
For professional video production, timeline-based video editing is indispensable. 📺
But there are some situations where the classic approach of editing a video feels too over-engineered 😮‍💨
They can turn out to be too complex for simple levels of editing and time-consuming for people who are just starting in the world of video editing.
No wonder some people spend hours slipping down the YouTube rabbit hole looking for "Easy Video Editing" and give up altogether because they are too complex for inexperienced editors like themselves.
Text-based video editing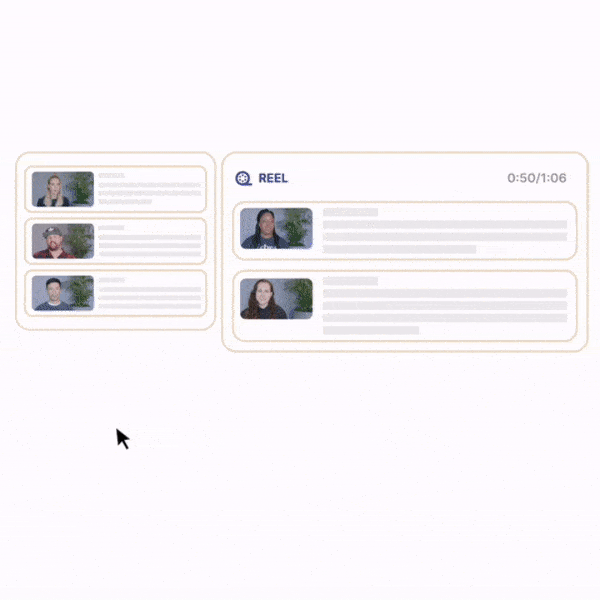 Text-based video editing tools differ from the traditional approach of relying on a visual timeline for editing. It utilizes transcripts as the primary means for manipulating videos. 📜
With a text-based video editing tool, you can seamlessly edit video clips by making changes in the text of the transcript. It helps you effortlessly cut , trim, and merge videos in a fraction of the time.
Explore the power of text-based video editing.
Try Reduct for Free →
Timeline-based vs Text-based- Which is suitable in the following scenarios?
Your approach may vary according to your need and scenarios. Be more diligent before getting started with your video editing process. 🤓
1. Documentary-style film
⚔️ Victor: Text-Based editing 📜
For content-focused videos, you don't need many of the features offered by timeline-based editing software these days.
The text-based interface simplifies the editing process by making your videos searchable. You do not need to scrub through a visual timeline to find the relevant moments for your film.
Text-based video editing tools like Reduct enables easy removal of filler words, highlights, and tags, and easy search within the video transcript, making the editing experience more accessible and efficient for users.
Read more: How Reduct enables easy and accurate video editing workflow.
Here are the top 3 text-based video editing tools to help you create content-focused videos.
Explore the power of text-based video editing.
Try Reduct for Free →
2. Non-narrative videos
⚔️ Victor: Timeline-Based editing 🎞️
While text-based editing tools are easy to work with, it comes with a caveat: videos with audio gaps or no spoken words can be tricky to edit using a text-based editor.
Reduct tries to combat silences with gray squares in the transcript field. However, for a precise selection and editing, you might need to opt for timeline-based editing.
Here are some timeline-based editing software that can help you edit videos with no spoken words:
Adobe Premiere Pro
Final Cut Pro
Avid Media Composer
3. Verbatim footage
⚔️ Victor: Text-Based editing 📜
Raw recordings from live conferences, meetings, presentations & product demos are filled with reduntant filler words and unwanted parts.
A text-based interface can help you identify and remove redundant filler words from the transcript and get them deleted from the video too. This helps to maintain a concise and engaging video, optimizing your message for the audience.
You can achieve the same using timeline-based video editing tools. However, it takes a lot of time and effort. This method often requires extensive searching and manual editing to identify and eliminate them.
Read more: How text-based editing has revolutionized the video editing process.
Here's a list of text-based tools that help you remove the filler words:
Explore the power of text-based video editing.
Try Reduct for Free →
4. Visual Elements for VFX and special effects:
⚔️ Victor: Timeline-Based editing 🎞️
"The devil is in the details." Even the best stories can fall flat if the little details– the backdrops, people, colors, props, and situations you employ to convey your narrative are unappealing.
Viewers are likely to miss the visual cues, emphasis on vital elements, and pertinent clues that hold vital information that binds the story together.
Non-linear timeline-based editing is the best option to apply visual effects, color grading, and transition to your videos. They offer a comprehensive set of features to help you adjust your video clips while working with different layers.
Whereas, text-based video editors do not offer the same level of visual manipulation and control.
Here's a list of non-linear timeline-based editing tools that are excellent options for applying visual effects, and color grading:
Adobe Premiere Pro
Final Cut Pro
DaVinci Resolve
Final Thoughts
Whether you're a content creator wanting to share your stories, a lawyer looking to edit videos seamlessly, or a documentary filmmaker aiming to captivate audiences, Reduct is your go-to text-based video editing tool.
Reduct democratizes video editing, allowing content creators, lawyers, and documentary filmmakers to unleash their creativity without the need for extensive training.
Take it for a spin and witness its transformative capabilities firsthand!
Reduct removes the pain of working with
video.