Focus on your meeting, not your notes.
Get a live transcript and mark important moments as they happen.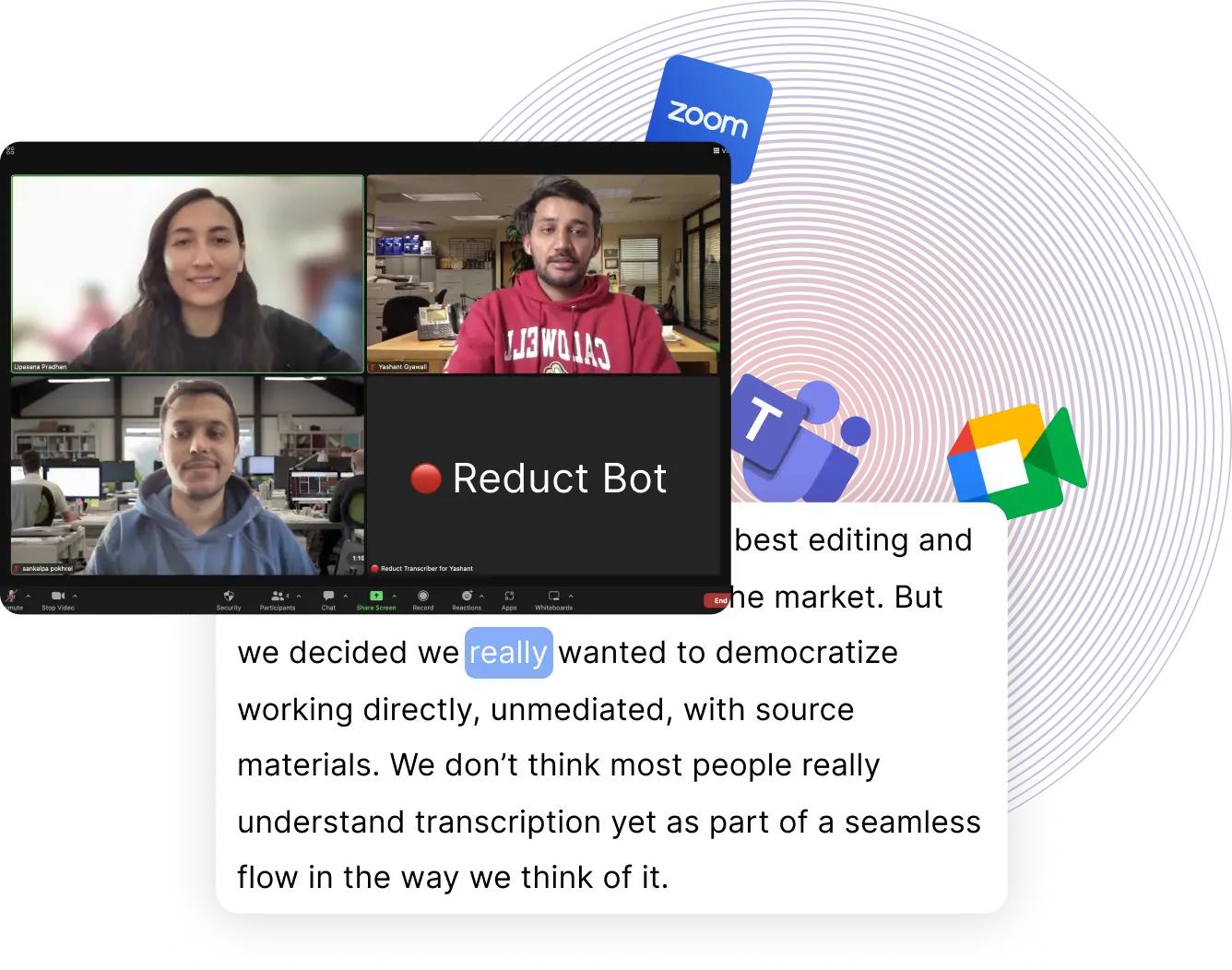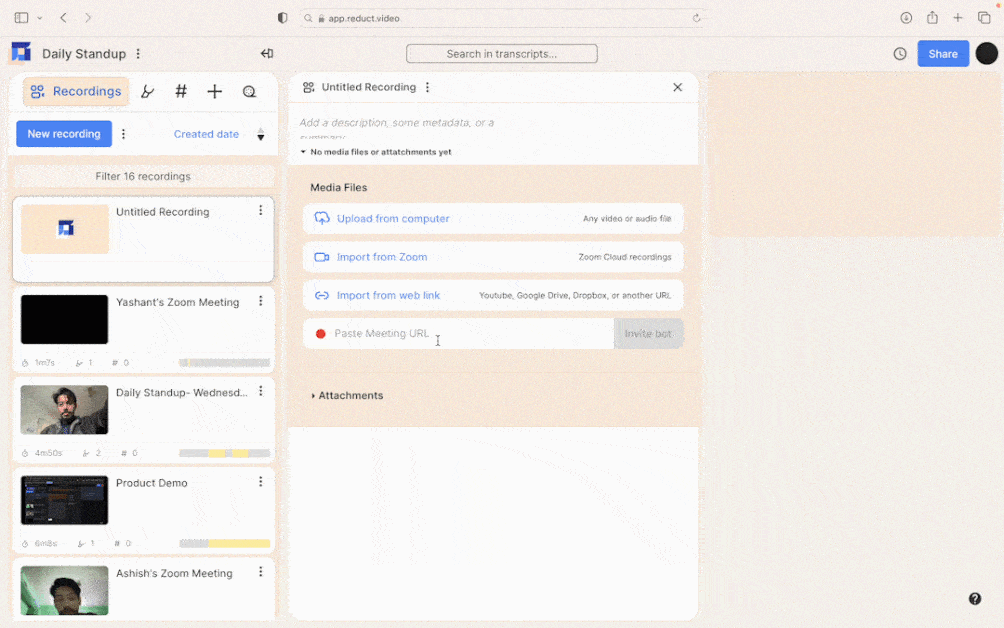 Have your calls transcribed in realtime
Don't stress about taking verbatim notes. Invite the Reduct transcriber bot to your meeting to get a live transcript, and have the video imported as soon as the call is complete.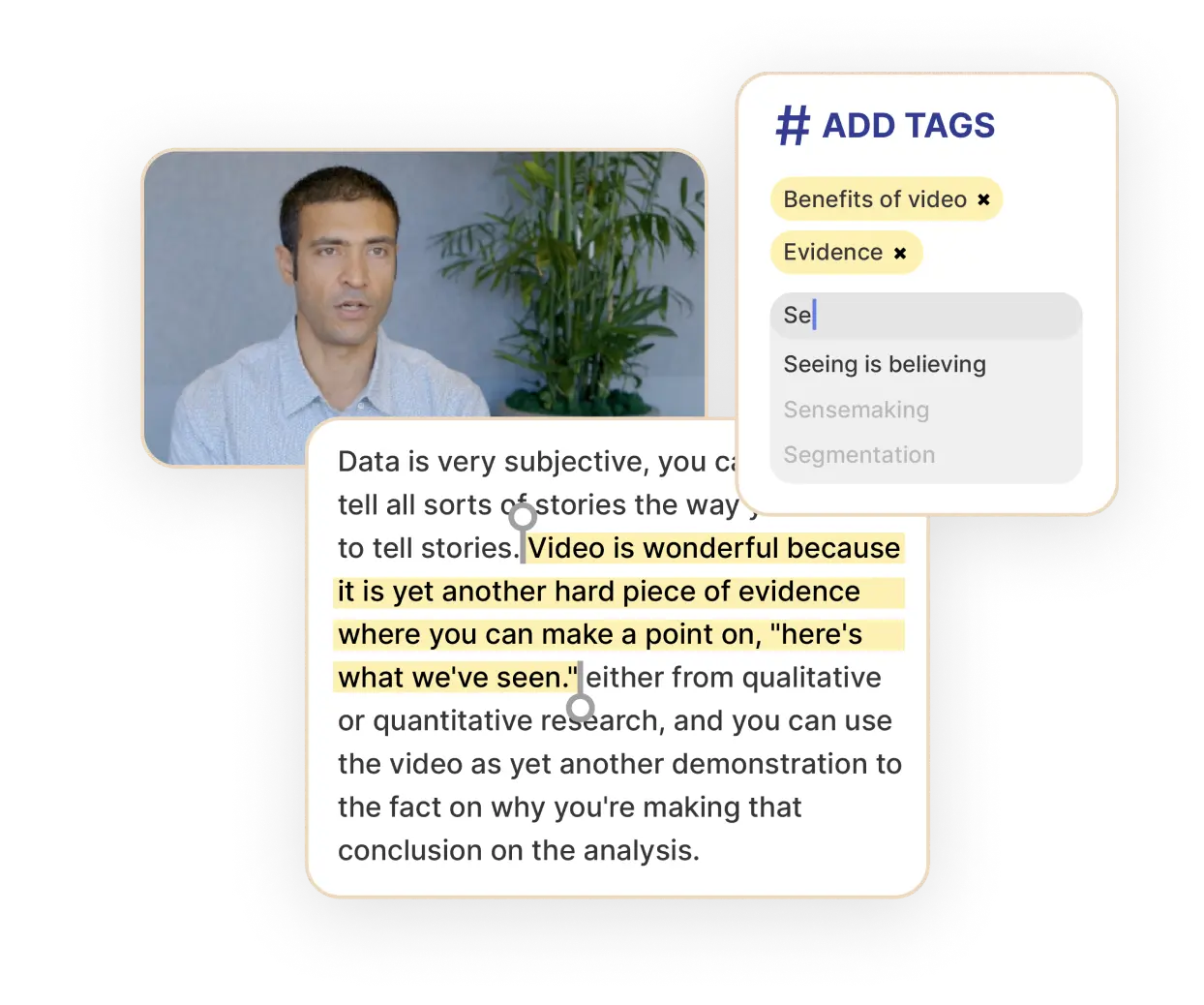 Invite your team & work in tandem
Collaborate with your team and capture key moments, while the meeting is in progress. You can highlight important sections of the transcript as they happen, so you can come back to them later.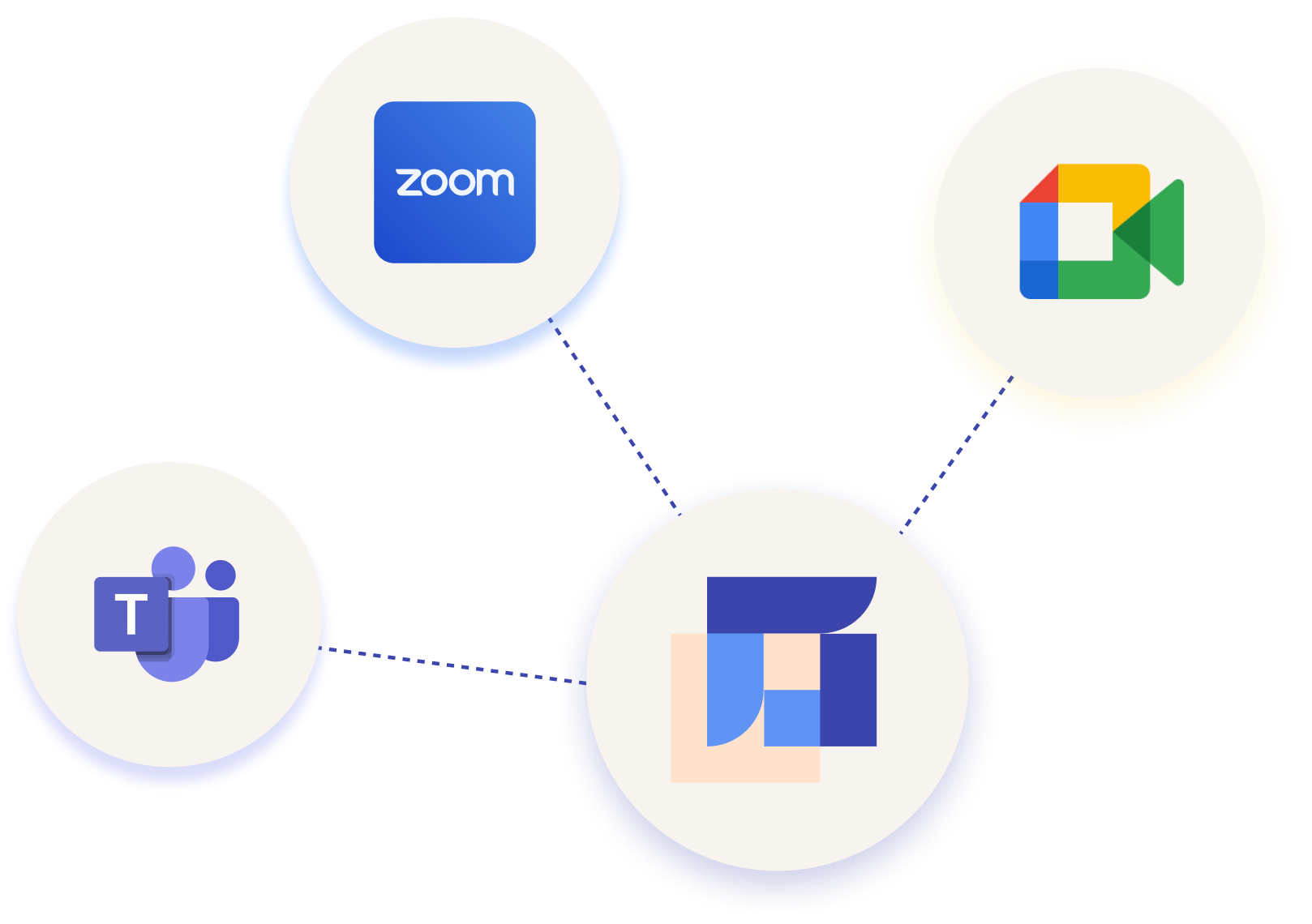 Connect Reduct to your meetings
Capture all of your important conversations and meetings with just a click of a button.
Reduct bot easily works for Zoom, Google Meet and Microsoft Teams while storing all notes in one central, secure and accessible repository.