Create content in minutes, not hours
Transcribe interviews, clip out snackable videos & easily add subtitles. Leverage your customer testimonials, webinars, recordings, and virtual events for growth.
Create an endless stream of content from your interviews, event recordings and webinars.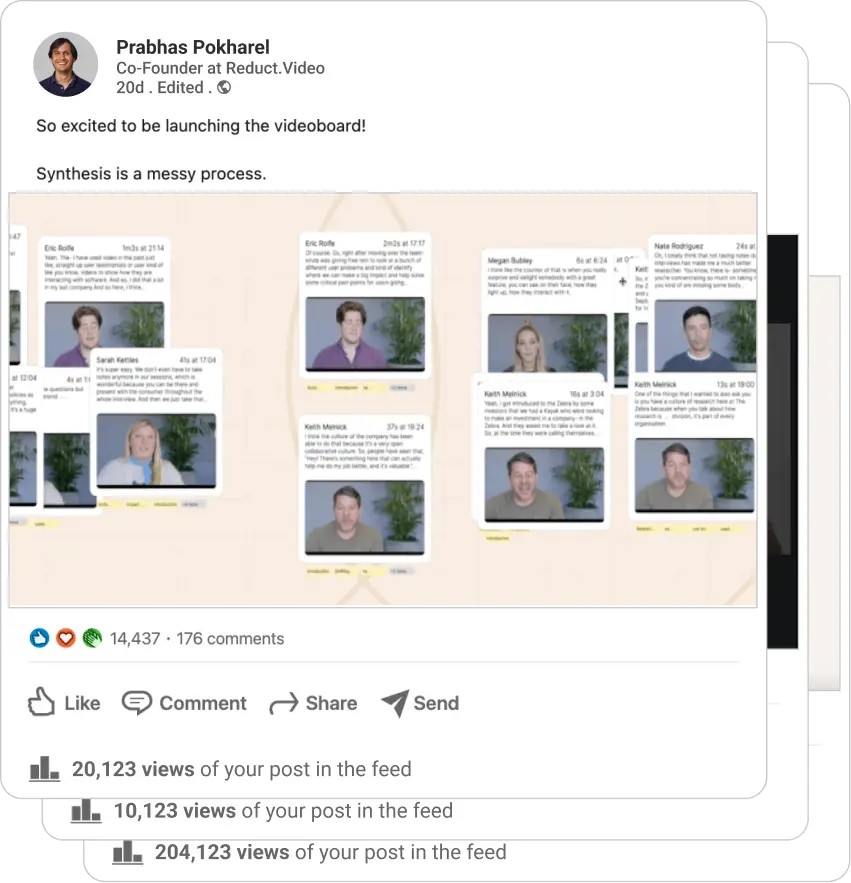 Blog posts & articles
Translate one webinar or an interview into blogs, articles, emails, and more. Post them on your website and boost your SEO efforts with ease.
Short video snippets
Clip out 1-2 minute short video nuggets effortlessly and post them on your socials. Build a community around your brand.
Social media posts
Find impactful quotes, interesting anecdotes, and insights easily from the transcript. Share them as separate posts to spice up your content calendar.
"68% of people will happily watch a business video if it's under a minute.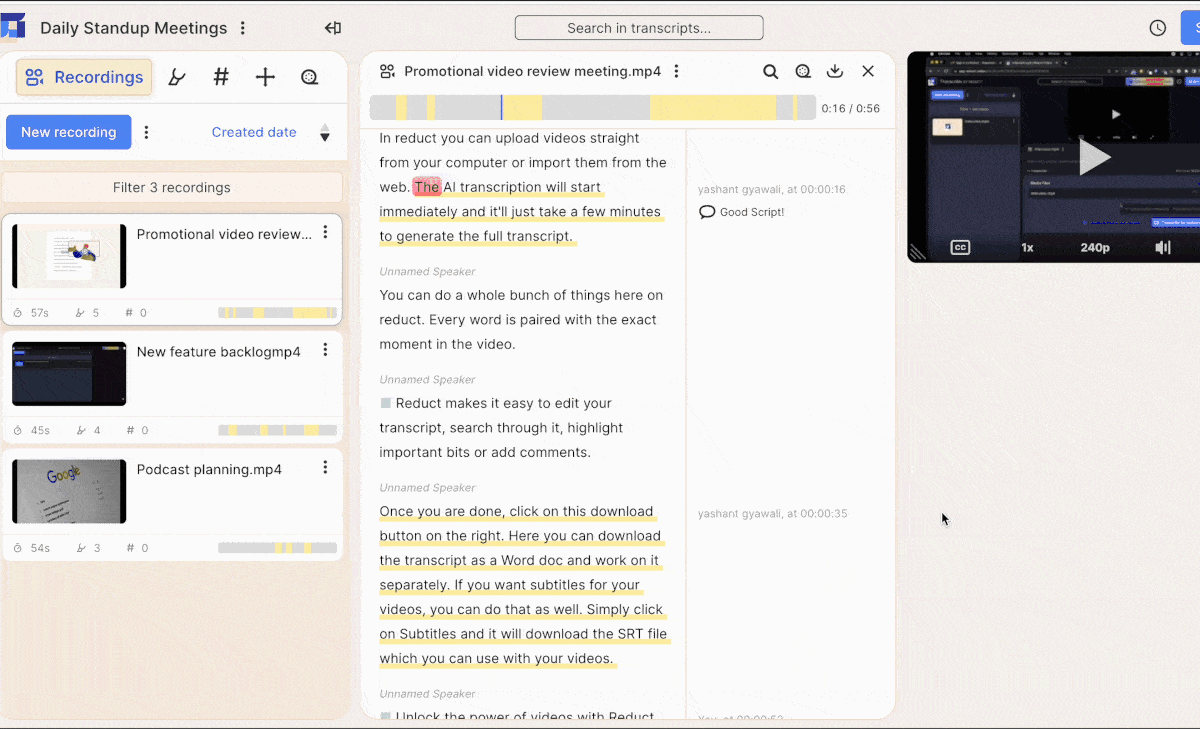 Find brilliant take-aways trapped in long recordings, as a team
Every moment of the video is paired with the transcript and editing the video is as easy as editing text.
Work collaboratively with your team to create, review clips and add comments.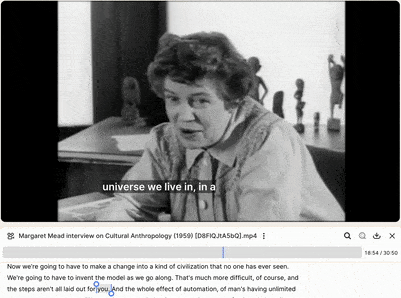 Make your content accessible
Up to 85 percent of videos on social media are played with no sound. Subtitles can help your content become more accessible and cater to a wider audience.
Reduct offers variety of subtitle styles to choose from. Make sure your videos are always heard.
Reach more people without the extra work
Reduct for Marketing
Realtime collaboration
Everything in Reduct happens in the browser, so everything is always in sync. Follow a colleague as they review a recording, or sort themes as a group in the videoboard. It all happens in real-time, so you're always on the same page.
Learn more
Title slides
Title slides help you introduce ideas and separate sections of your narrative. You can include a title and a subtitle, and match the timing to your story.
Learn more
More features →
Customer Success Story
When you've got a video of somebody talking or sharing a story, that's incredibly compelling. Reduct helps us leverage and utilize all the footage that we've got. We use Reduct to quicky put together different little reels and share compelling stories.
Rob Volpe , CEO at Ignite 360
Extend the life of your video content with Reduct
Repurpose your webinars, recordings, and interviews to create weeks' worth of content.