Since its foundation in 2020, Type Studio has grown exponentially as a video editing platform.
With its free, easy-to-use, and simple text-based video editing, it has become a favorite among companies and professionals alike. So much so that Type Studio is now a 'must have' tool in the Startup Resources category.
While Type Studio is pretty great, one shoe size doesn't fit all. Type Studio might not be the best solution for all your video editing needs.
For the same reason, we've compiled a list of the top 4 alternatives to Type Studio, so you can compare and select the one that best fits your needs.
In this article, we will cover
Explore the power of text-based video editing.
Try Reduct for Free →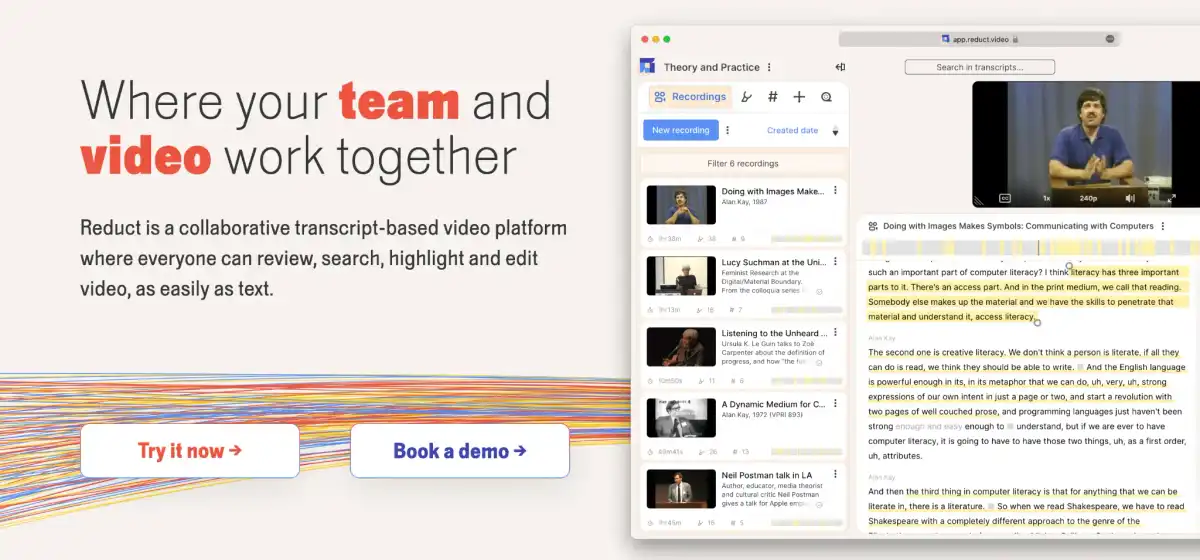 Similar to Type Studio, Reduct is a text-based video editing platform with an easy-to-navigate interface.
Reduct's video analysis tools are equipped with features like highlighting and tagging that allows you to keep track of note-worthy quotes and moments from your video.
This makes repurposing your content fast and effortless. It is a feature that Type Studio doesn't provide.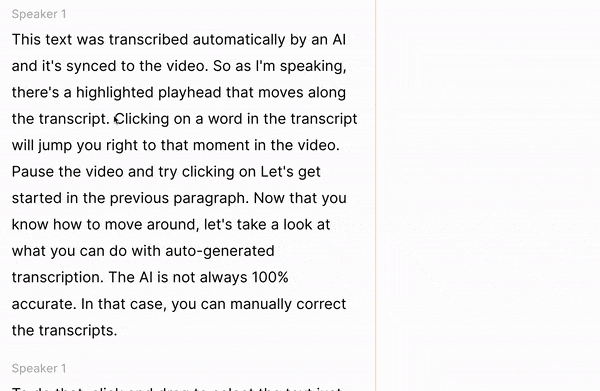 Live Capture by Reduct:
Recently, Reduct has also launched a feature called live capture, where you can get transcripts during your Zoom call.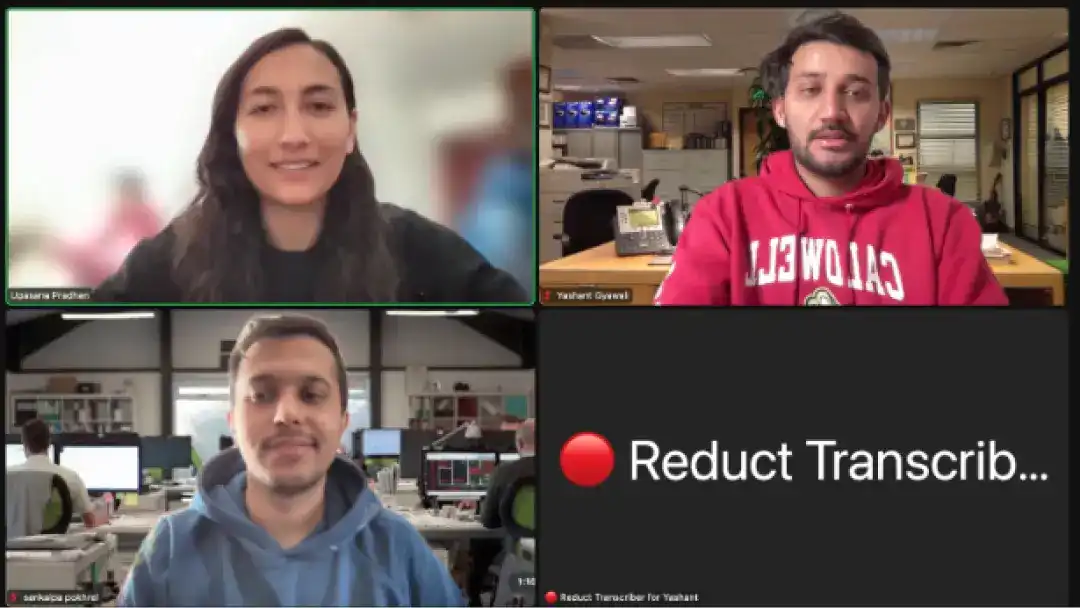 Reduct's Transcriber Bot will join your meeting and transcribe it in real-time. You can then highlight, tag, and extract key moments from your call and immediately share them with the relevant stakeholders.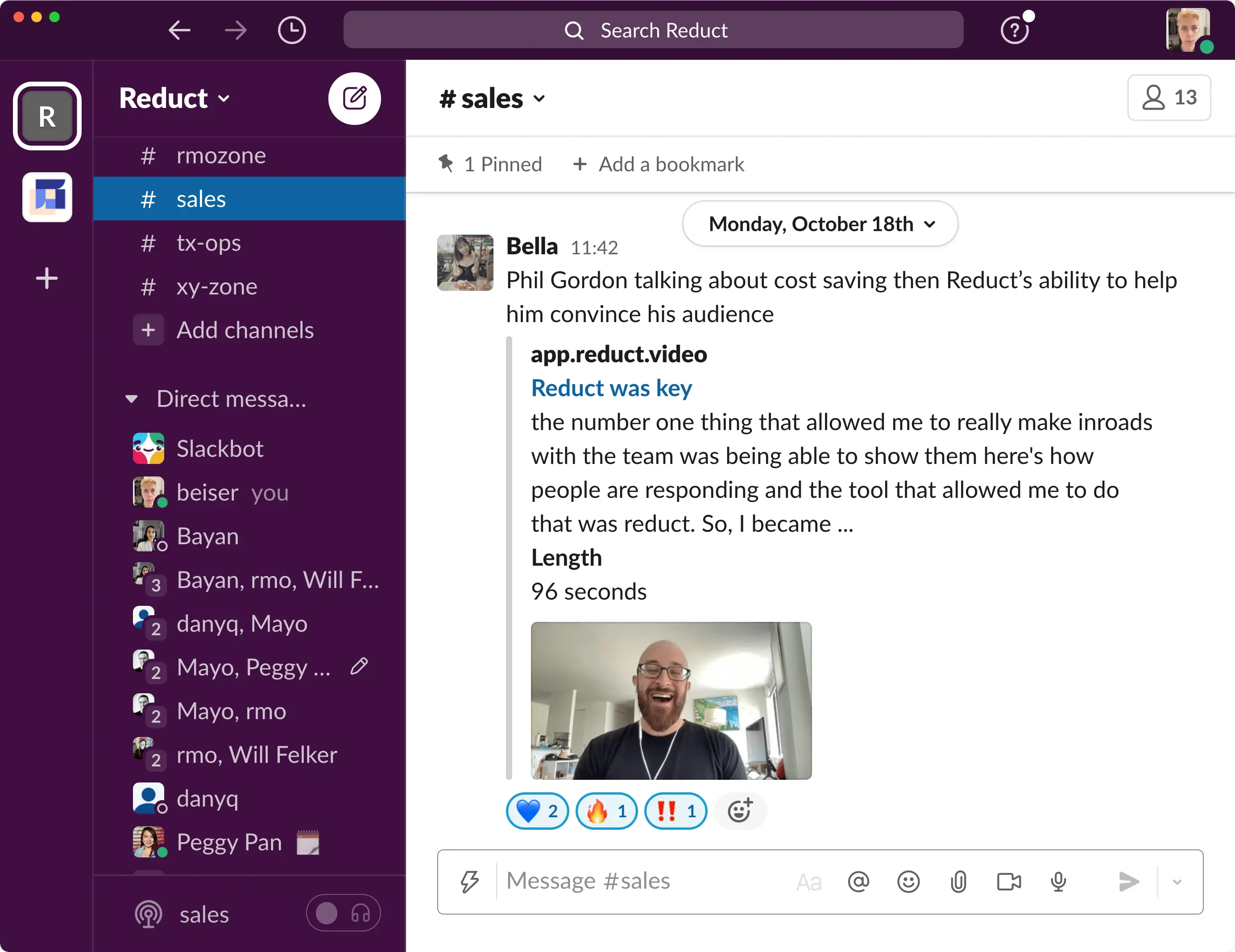 Reduct has also been in the game for longer than Type Studio. It caters to a wider audience while Type Studio majorly focuses on repurposing content for social media purposes.
Learn about the ultimate guide to repurposing your video content →
You can try it out for free! Just copy the invite link from your zoom meeting or webinar to Live Capture by Reduct.
Pricing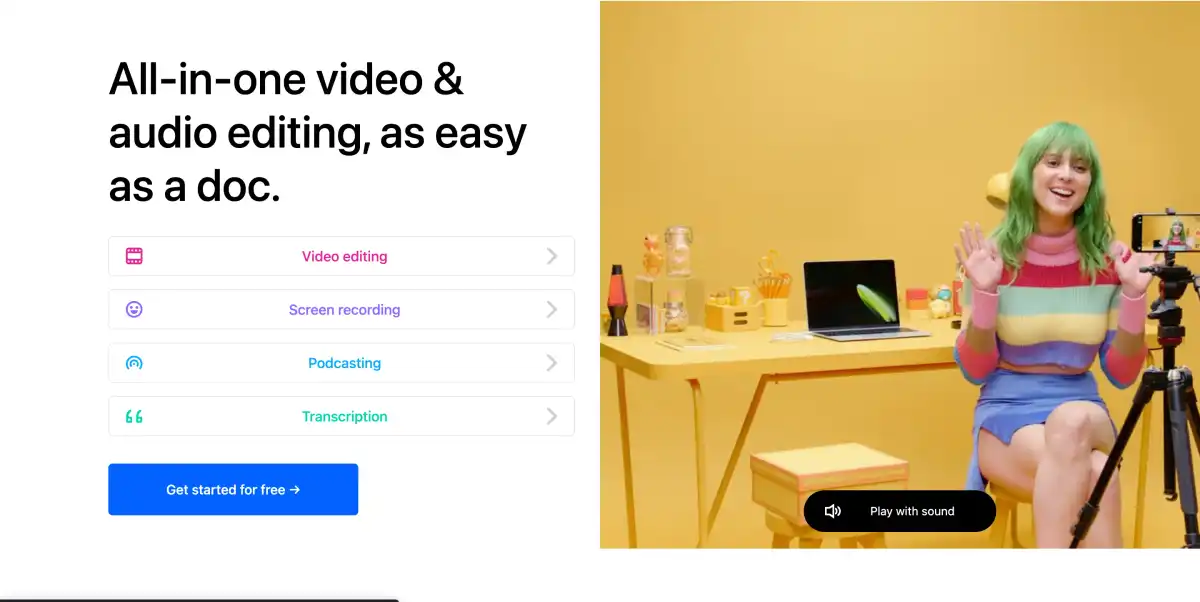 Another Type Studio substitute is Descript, a versatile software useful for a wide range of audio and video content, including transcription, editing, and collaboration.
Descript's AI-powered features are intuitive and easy to use, making it accessible to users of all skill levels.
Text-based video editing means tweaking the text and can directly edit your media clips. You can easily trim, split, and merge audio and video clips, add transitions and effects, and even create multi-track projects with ease.
Descript is loved among podcast creators, vloggers, and other content creators who want to produce high-quality audio and video content without the need for complex editing software.
Descript offers a combination of text-based as well as timeline based editing interface.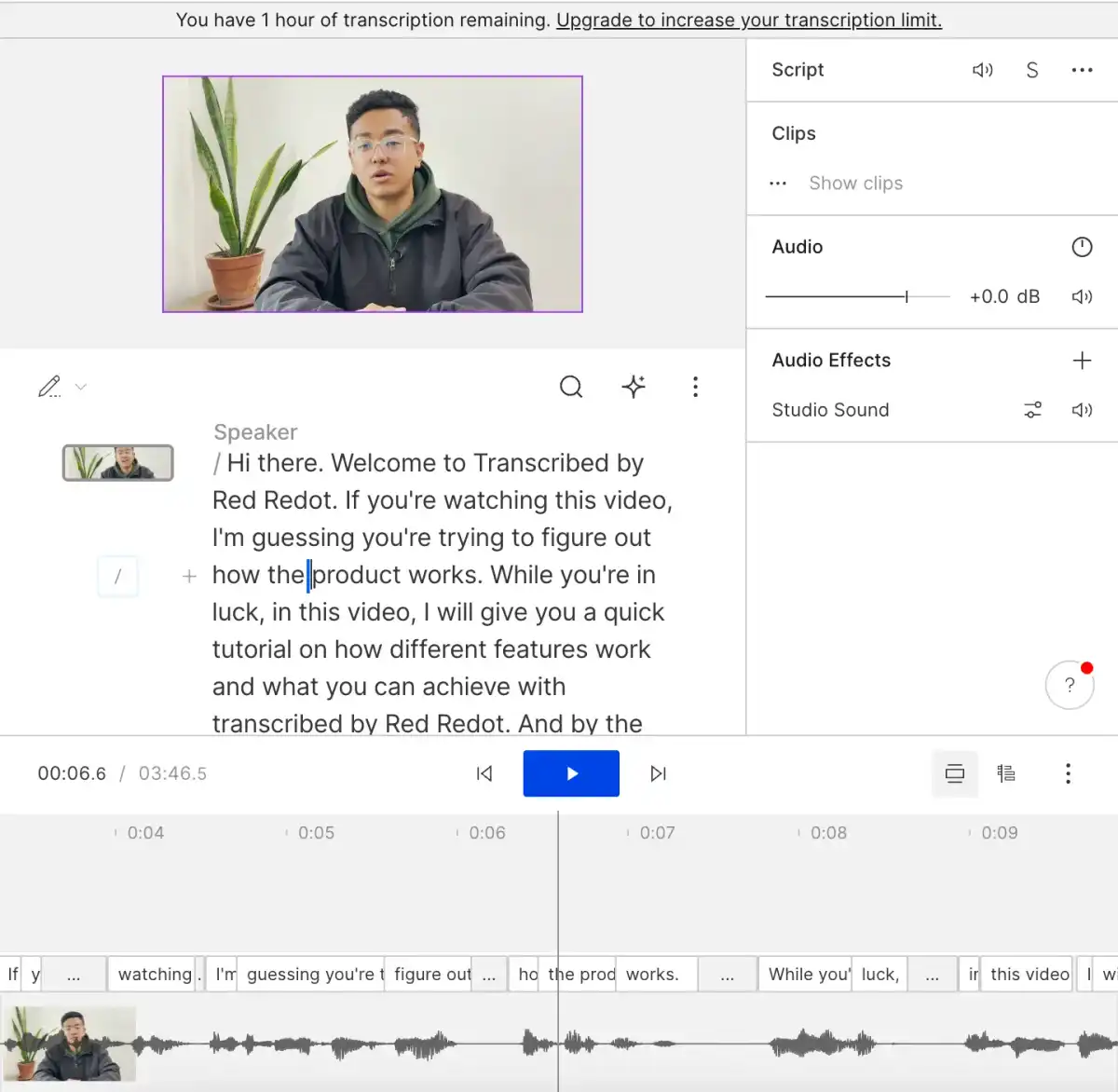 Its advanced features such as multi-track editing, live collaboration, and auto-captioning allow the user to take their audio and video content to the next level.
Integrations with other tools, such as Zoom and Google Drive, make it easy to import and export audio and video files in Descript. This allows users to easily collaborate with others and share their projects with a wider audience.
Pricing
Free version
Premium version

Creator ($12/month per user)
Pro ($24/month per user)
Custom Pricing
Explore the power of text-based video editing.
Try Reduct for Free →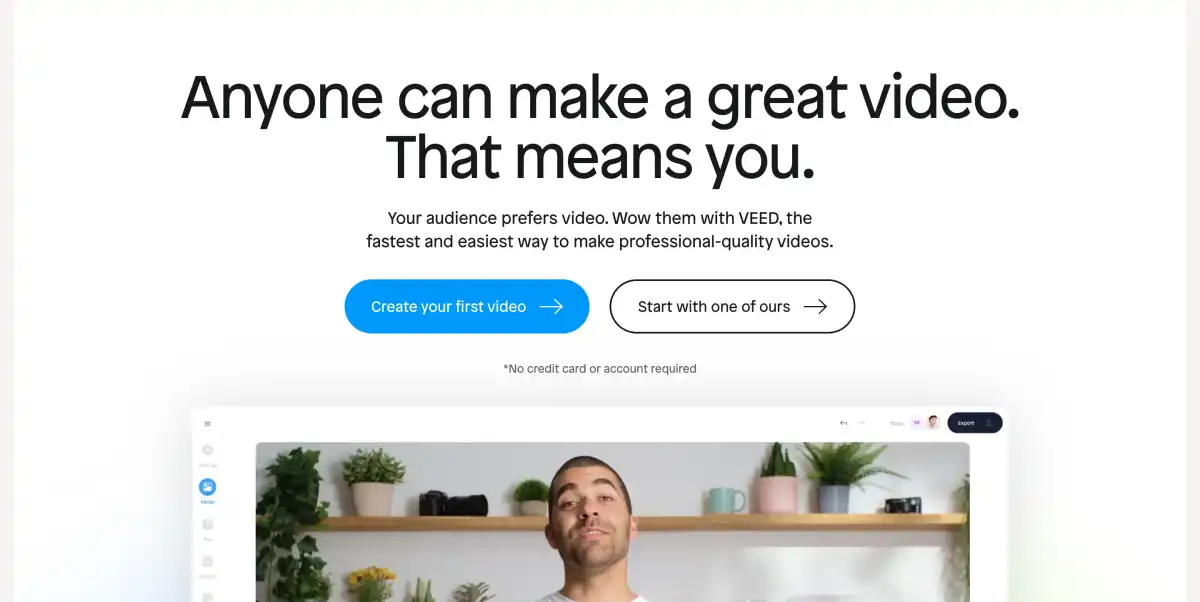 Veed is a great Type Studio alternative at a lower price; their basic plan is just $12! And similar to Type Studio, Veed is a relatively new platform.
Yet in just two years, they have grown into a platform millions of people rely on.
Veed.io's user interface and user experience are well-designed, making it easy to navigate and find the tools you need.
They offer a wide range of video editing tools, including trimming, effects, audio editing, text and captions, video speed, resolution, and more.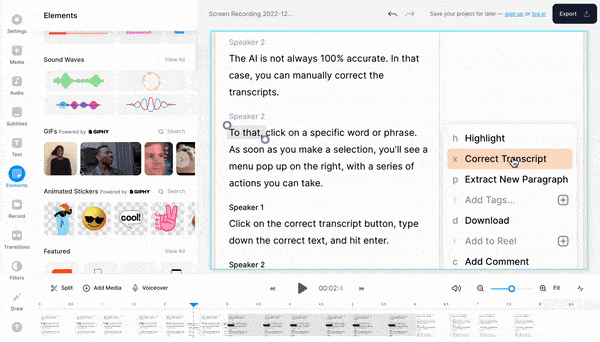 Veed offers a drag-and-drop editor that makes it easy to add, delete and move video clips, images, and audio tracks. This makes it great for people who are new to video editing, as well as for more experienced users who want to quickly and easily create polished videos.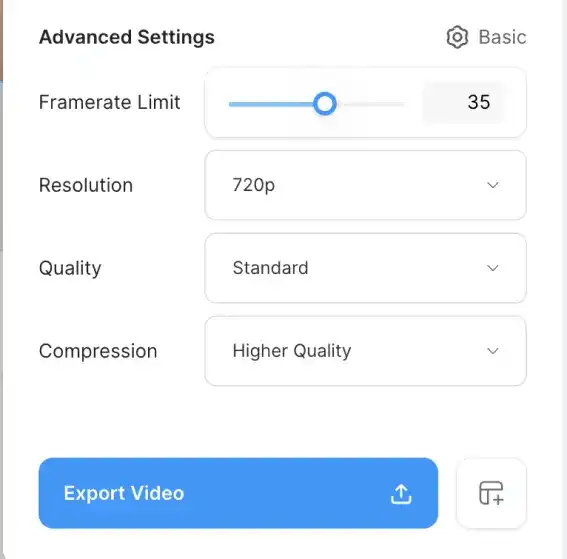 Another great feature of Veed.io is the ability to export videos in various quality and sizes, this allows the user to create videos that are optimized for different devices and platforms.
This feature is particularly useful for content creators who want to share their videos on multiple platforms. Just like Reduct, Veed also revolves around team collaborations.
Users can share their videos with others and collaborate with them in real time. This makes it easy for teams to work together on video projects, whether they are located in the same office or working remotely.
One thing loved globally about Veed is the creative freedom it gives users to express themselves and bring their ideas to life.
Whether you are a beginner or a professional, Veed.io provides an intuitive and user-friendly interface that allows you to easily create and edit videos.
Pricing
Free Version
Premium Version

Basic ($12/ month per person)
Pro ($24/month per person)
Business ($59/month per person)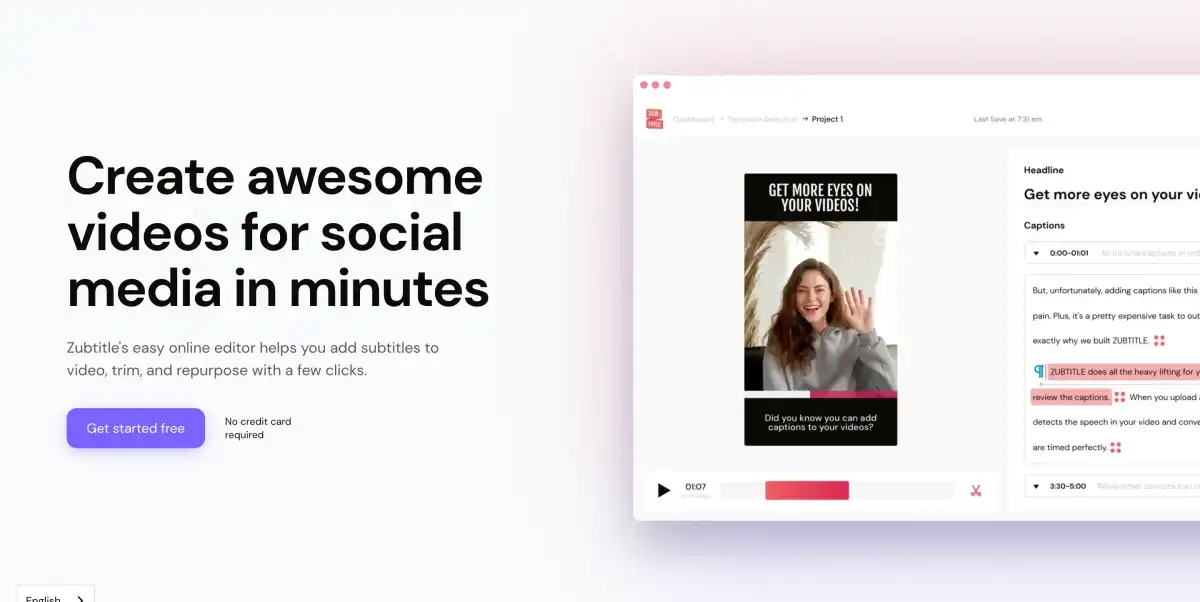 We're ending our list of alternatives with Zubtitle, an online tool that makes it simple to automatically add captions to any video.
It transcribes the audio from any video into text with timestamps and will automatically add open captions to the video.
Learn how to edit subtitles online in 5 minutes
Unlike the others in this list, Zubtitle, as its name indicates, was designed specifically for adding captions in videos. But there's no denying Zubtitle's simple and easy-to-use interface and how it optimizes your videos.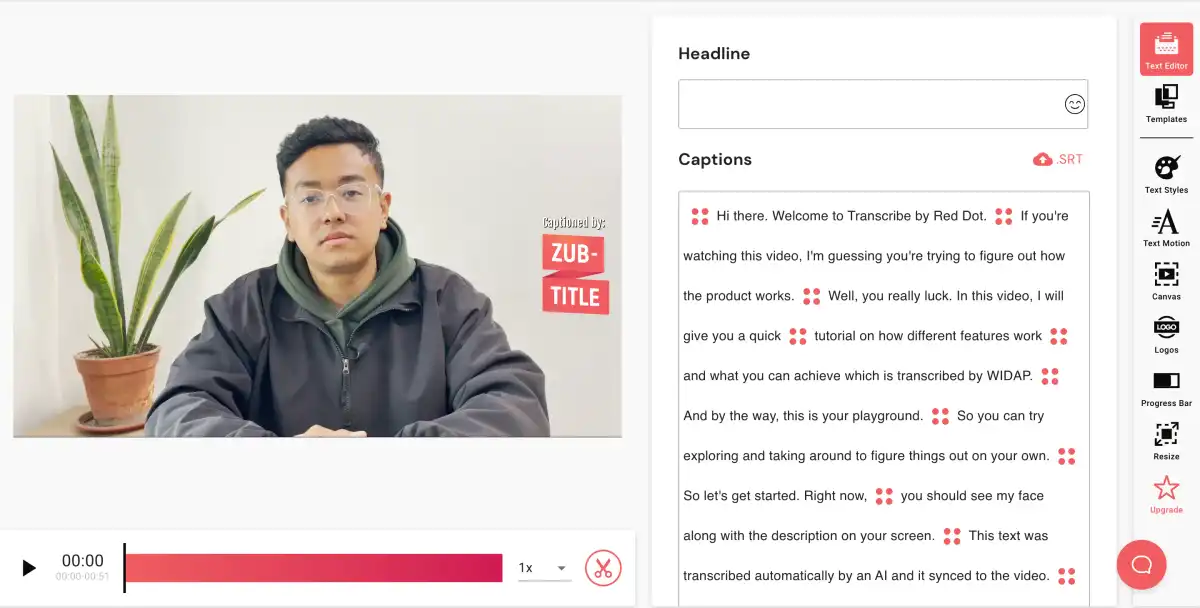 One great feature of Zubtitle.com is its Integration with popular video editing software such as Adobe Premiere and Final Cut Pro. This allows you to create subtitles and closed captions directly within your video editing software, making the process even more efficient.
Similar to Veed, Zubtitle focuses on simplifying the process of creating accessible videos for social media. It is designed specifically for repurposing existing video content for social media use, making it a great choice for businesses, marketers, and content creators.
Pricing
Free Version- Bootstrapper
Premium version

Guru ($19/month)
Agency ($49/month)
Choose the tool that fits your needs
While Type Studio might be a godsend for some, it's not the only player in town. As we've discussed, there are a lot of other options available that offer similar features and functionality.
Whether you're a professional video editor or a beginner just getting started, you now have a variety of options to choose from.
Ultimately, your best choice will depend on your specific needs and budget. But, one thing is for sure, with all these alternatives available, you're sure to find the tool that you're looking for.
Reduct lets you do more with your content. Our years of experience in the field have made us perfect the craft. Let our team of experts assist you with all your video editing needs.
Get started with Reduct today!
Reduct removes the pain of working with
video.