Consider a scenario where a research team conducts a virtual presentation on a groundbreaking new invention using 'screen share' during a Zoom meeting.
The presentation includes sensitive details about the invention's design, proprietary technology, and potential market impact.
Regrettably, the recording of the meeting is mistakenly shared without proper redaction. It is then uploaded to a public platform without any restrictions on access.
Now you can guess what happens next. It undermines the integrity of confidential business dealings, highlights vulnerabilities in data protection, and raises concerns about cybersecurity within the industry.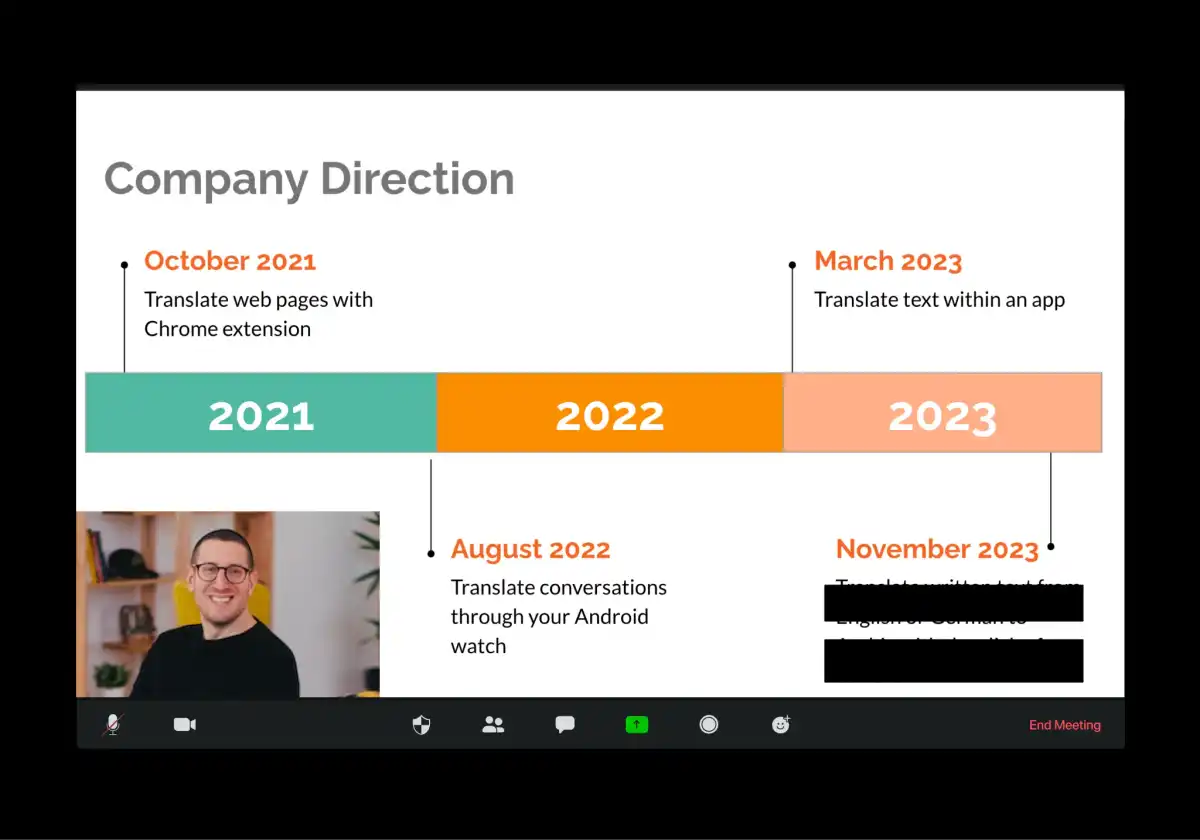 The unauthorized disclosure of sensitive information damages the inventors' reputation, leading to legal consequences, and loss of trust from partners, investors, and customers.
While Zoom offers convenience and flexibility, it is essential to address the potential risks associated with sharing sensitive information during these virtual interactions
Now, let's discover how the company could have easily avoided this blunder. Read on to understand how you can easily redact Zoom recordings to effectively protect your sensitive information
Video Redaction In Simple Words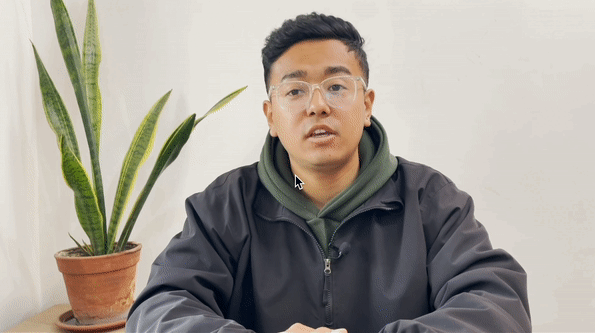 Video redaction involves masking or blurring specific parts of the video, such as faces, license plates, or other identifying information, or even editing out entire sections of the video that contain sensitive information
This process is commonly used to protect the privacy of individuals who appear in the video or to prevent the disclosure of sensitive information that may be visible or audible in the video.
Whether you're a legal professional, a medical practitioner, a researcher, or simply someone who wants to protect their privacy, redacting videos can provide a valuable benefit to you.
Explore the power of text-based video editing.
Try Reduct for Free →
Why Do I Need To Redact Zoom Video Recordings?
Video Redaction can help protect confidential information by preventing identity theft, complying with data privacy laws, and ensuring compliance with industry regulations such as HIPAA, GDPR, FOIA, and California Rules of Court.
Redact Your Zoom Video Recordings With Reduct
Reduct, a text-based video editing tool, now offers a new feature called "Redaction by Reduct". This feature allows users to quickly redact sensitive information from the videos by redacting the words, sentences, or the video itself.
Prerequisites
Experience in Video Editing- 0 years
Device- Any computer with a browser
Here's How It Works:
Step 1- Import Your Zoom Recordings to Reduct:
Upload your Zoom recordings from your computer or directly import them by logging in with your Zoom account. Reduct supports various video formats, including mp4, mp3, mov, wav, aac.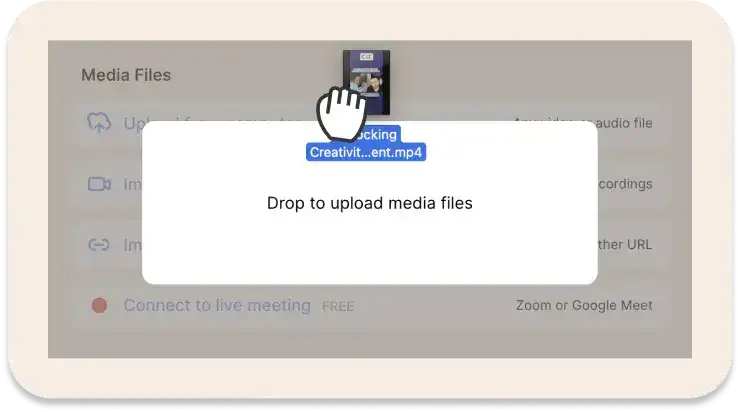 Step 2- Select the Transcript You Want to Redact:
All the uploaded videos are transcribed automatically in Reduct. Additionally, each word in the transcript syncs with the spoken words in your video. Therefore, selecting a transcript will help you select the video portion associated with the transcript.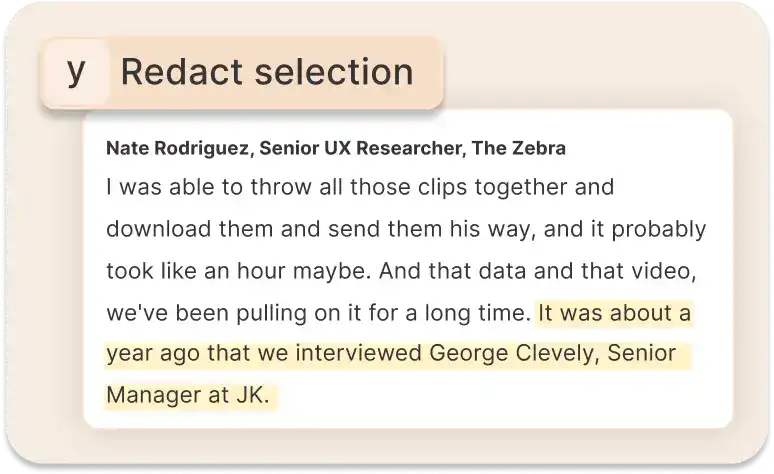 Step 3- Use the Redaction Tool to Redact the Video :
After selecting the portion you want to redact, you can then click on the 'redaction' button on the top of your transcription.

You can redact a PII depending on where you choose to redact the transcript. The redacted portion will be covered with an opaque black box and you are free to position it anywhere in the video screen.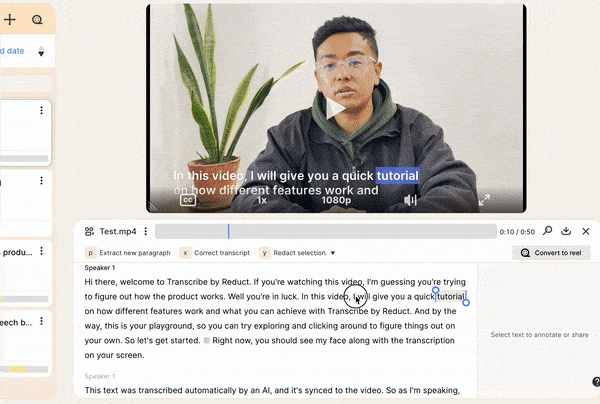 With this feature, redactions are applied to a specific portion of the video, making it easy to select and redact only the required area of the video.
Step 4- Download/share the Redacted Video File:
Once done, you can export the entire video file or parts of the video by clicking on the download button.
Explore the power of text-based video editing.
Try Reduct for Free →
Reduct offers an efficient solution for obscuring sensitive data within Zoom recordings.
By leveraging this feature, you can save time and effort while maintaining the utmost confidentiality.
Try Reduct today and see it for yourself.
Reduct removes the pain of working with
video.